Just shy of a storm hitting Annapolis, Maryland, Intrinsic Digital set sail to THE PERFECT weather in the historical city and celebrated another successful year of geofencing marketing at its 2nd Annual Company Cruise! Intrinsic Digital is a fully remote, digital advertising company that specializes in bringing clients the latest in geofencing and location-based marketing across several verticals. Team members from across the east and west coast got to meet in-person and their zany personalities gave way to an incredibly fun evening!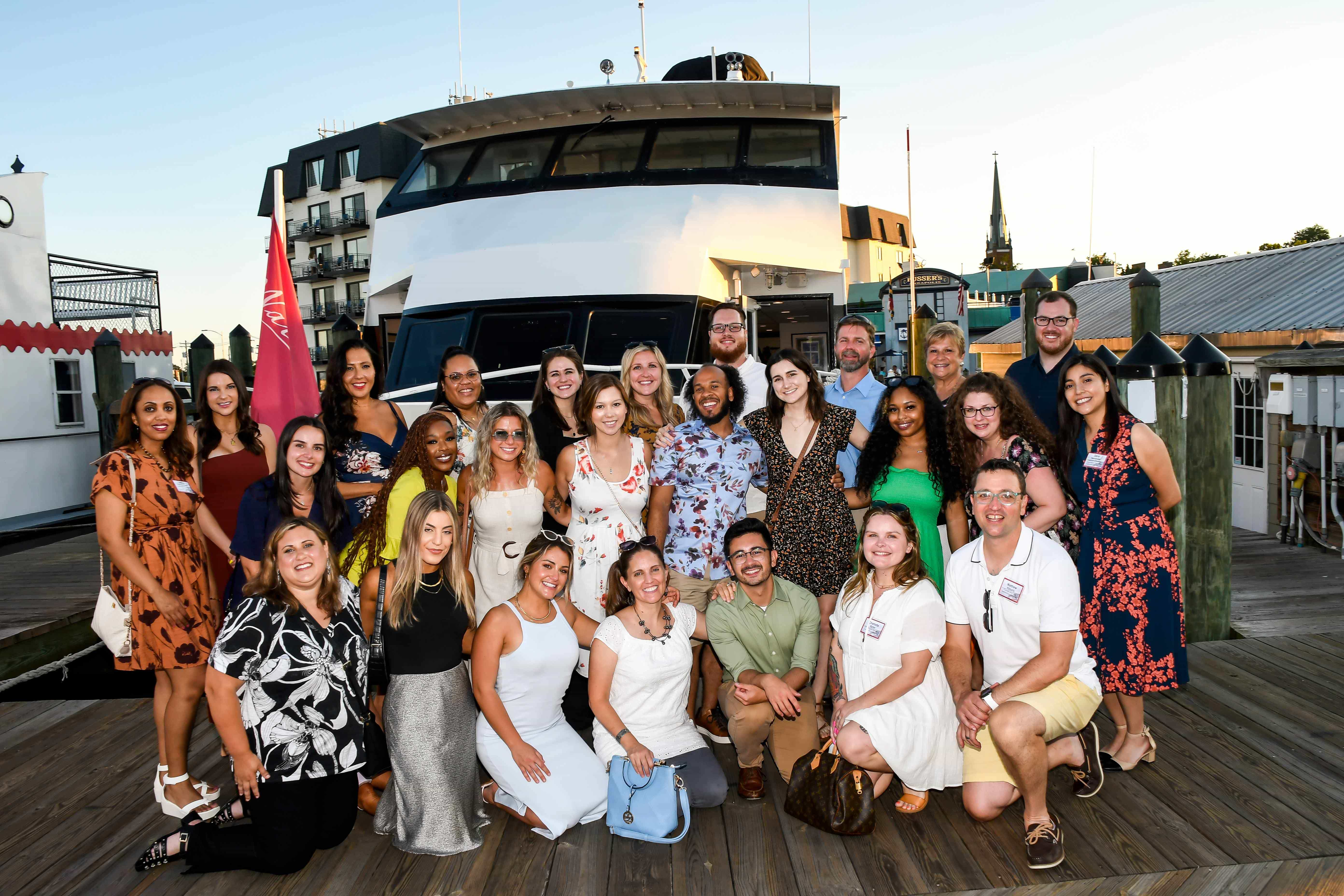 With a delightful menu from Ken's Creative Kitchen, Intrinsic Digital luxuriated in butler-served hors d'oeuvres, a picturesque charcuterie and cheese display and bountiful libations.
Annual Company Meeting
After a delectable evening, the team returned to an energizing training session the following day. Team members took a deep dive into DISC® assessment profiles, helping them understand their own preferred communications styles as well as their team members. Employees were seated according to their designated DISC letters and even learned how to adapt their communication styles to their fellow employees' styles by doing some practice scenarios.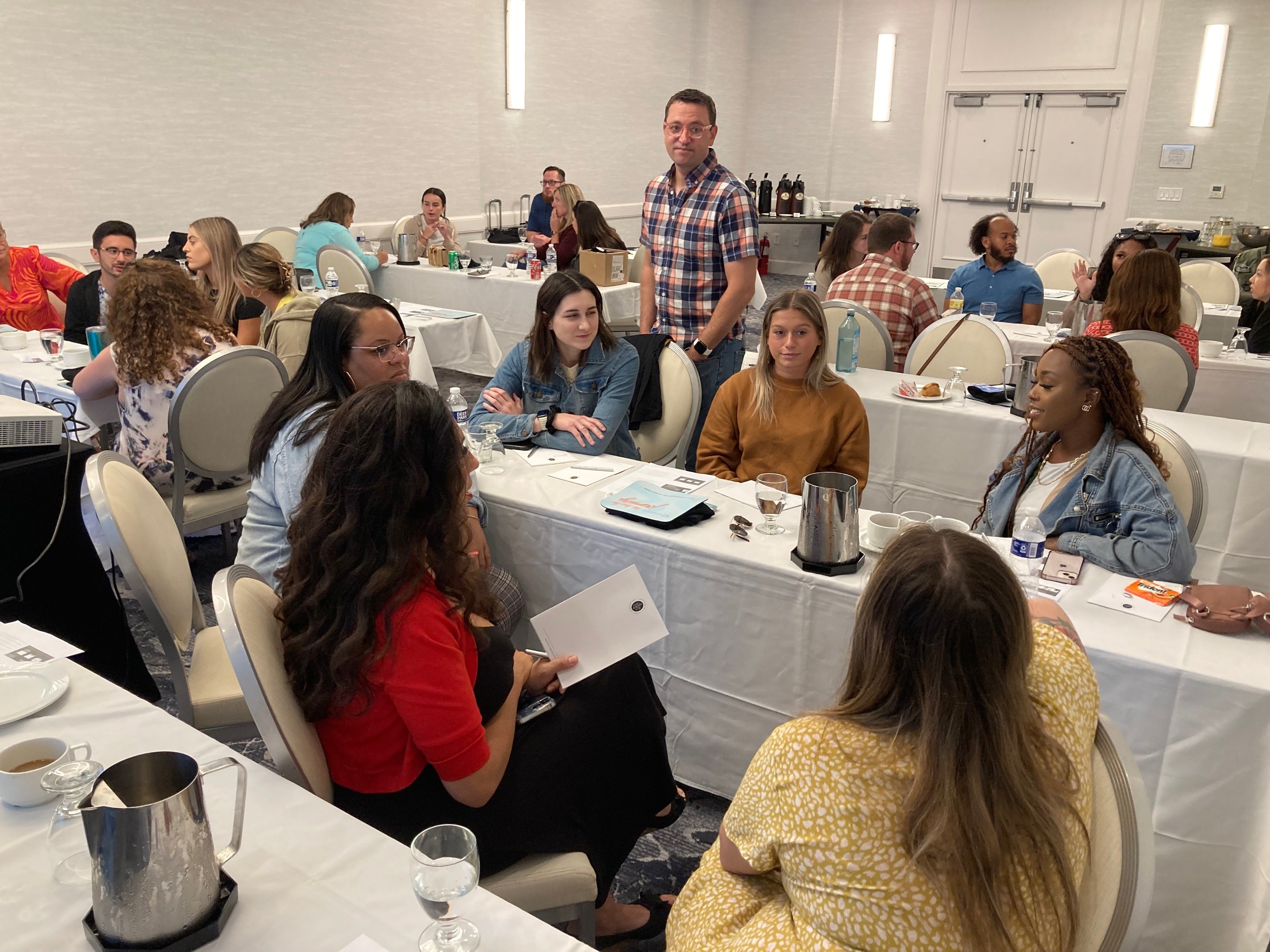 CEO Matthew Kilmurry then took the stage to present our business year in review, the state of location-based marketing, and future goals for Intrinsic Digital. We also learned about some exciting, new developments from Simpli.fi experts Tiom Connelly and Amy Murrah. As a top Simpli.fi provider, Intrinsic Digital got a front-row seat to voice suggestions and opportunities that would better serve our clients. The jam-packed training session ended by taking the pulse of our company culture.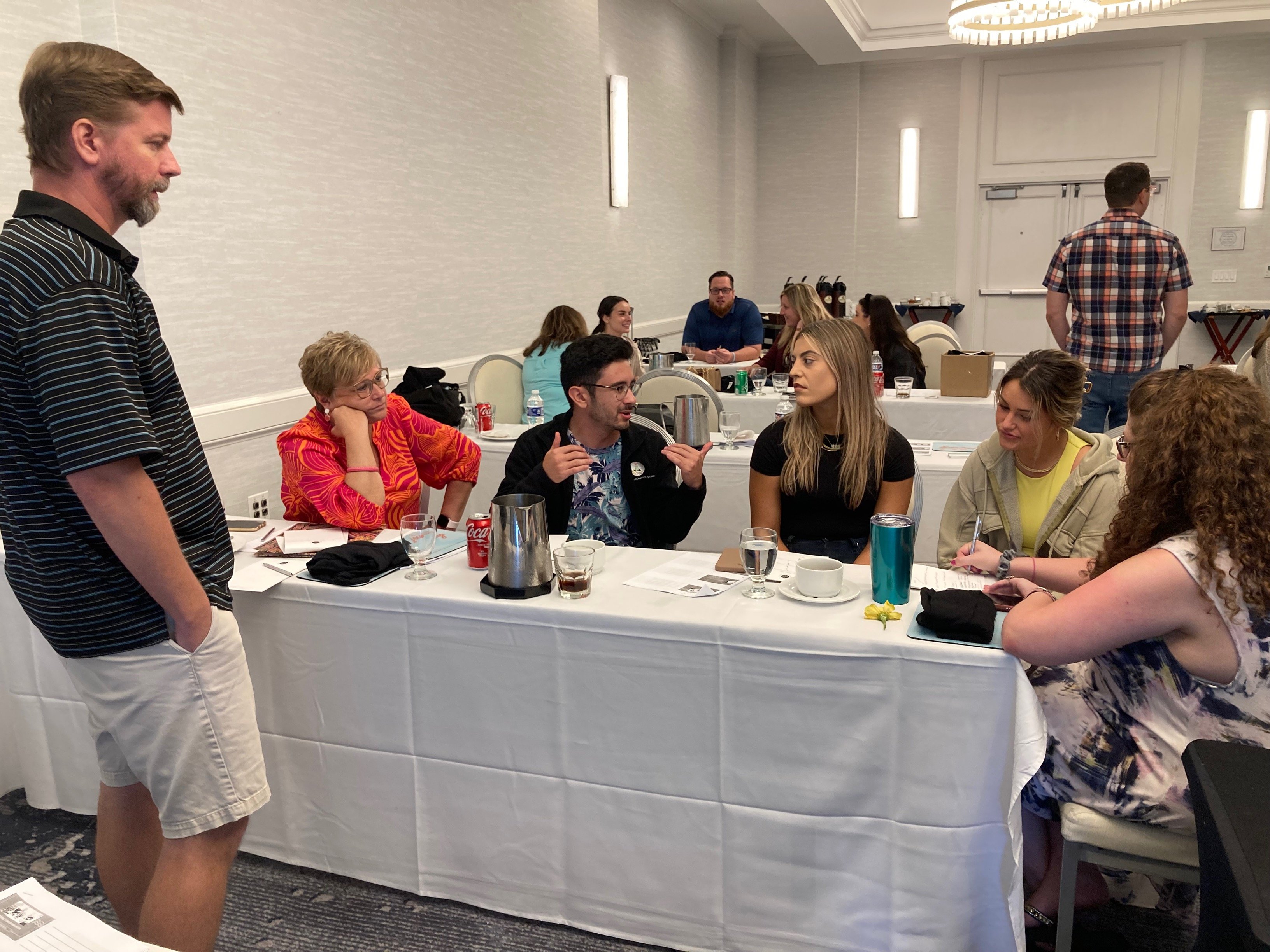 Intrinsic Digital is a Great Place to Work!
We are incredibly thankful to our team for attending from all over the country and excited about our growth in the multifamily, hospitality, and restaurant industries. We're looking forward to the future and are investing in bold moves to continue supporting our valued clients and our growing team. In fact, the company has undergone a growth spurt this past year.
"We just hired our 25th employee. I'm so grateful for our apartment, restaurant, and hotel clients who continue to grow with us and the team members who have put their trust in me. I look forward to firing up my laptop every morning! Who else loves their job?!" - Matthew Kilmurry, CEO.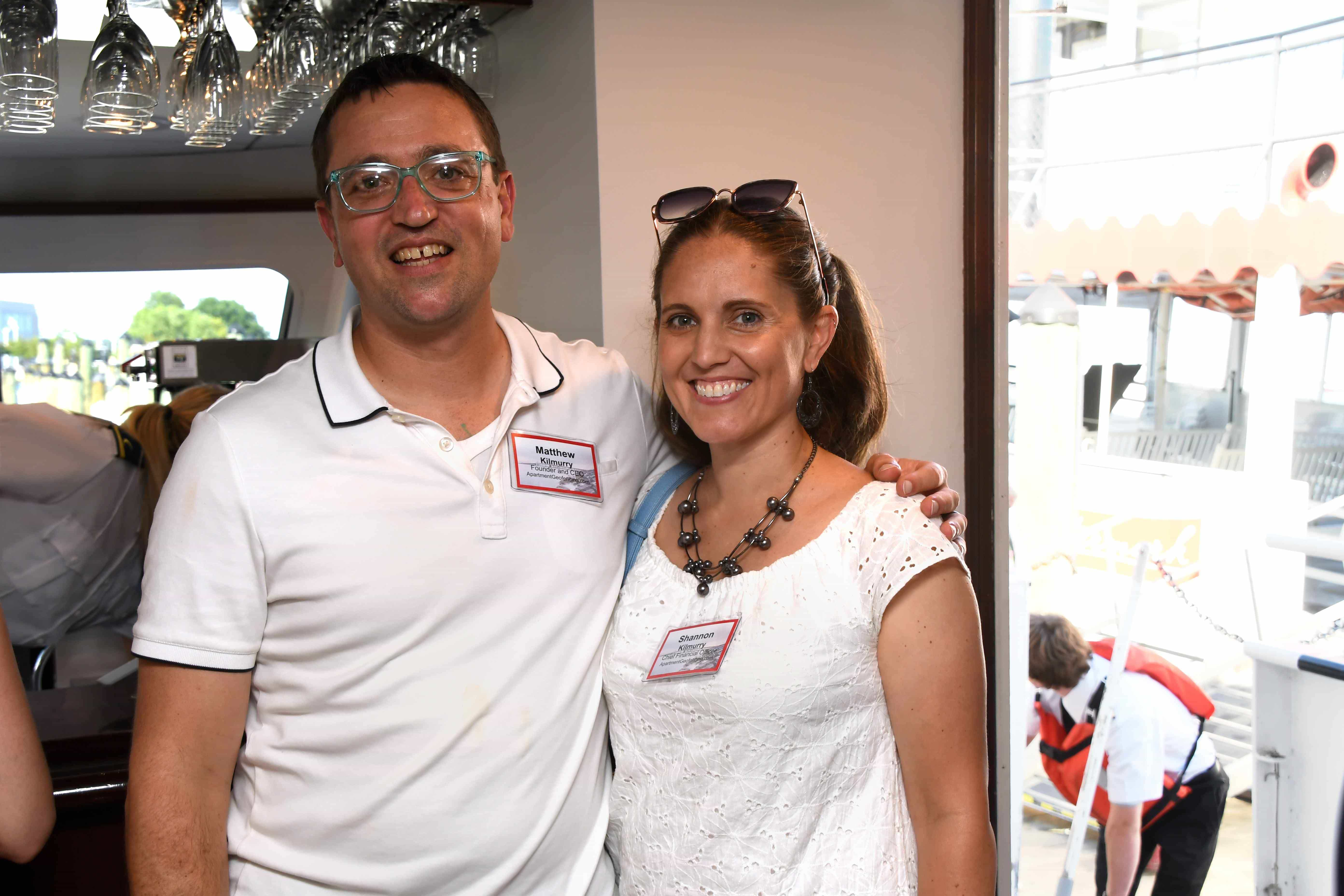 Our annual company cruise is just one of many events that our Culture Committee prepares to advance team building in a remote company. Intrinsic Digital continues to foster a thriving work environment by sending out weekly and monthly anonymous reviews that our CEO reads and responds to. Our core values - Accountability, Authenticity, Caring, Surprise & Delight, and X-ray Vision - bolster an incredible company culture which explains a perfect 5.0 rating on Glassdoor.com! (link to our glassdoor page)
About Intrinsic Digital
Intrinsic Digital is a fully remote digital marketing company dedicated to equipping several verticals with the latest in geofencing advertising technology. We help unlock hyper-local mobile advertising for our clients helping them target their customers in their native digital environments throughout all their connected devices including tablets, streaming tv apps, and desktops. Visit ApartmentGeofencing.com, HotelGeofencing.com, and RestaurantGeofencing.com to learn more!