This is the fourth in a series of blog posts that will highlight ten reasons that have contributed to making Intrinsic Digital a great place to work.
How did Intrinsic Digital become a Great Place to Work?
100% of our employees said we are a Great Place To Work US compared to 57% of employees at a typical U.S.-based company.
Across the board, our employees said:
✔ 100% Management makes its expectations clear.
✔ 100% I can ask management any reasonable question and get a straight answer.
✔ 100% Management is approachable, easy to talk with.
✔ 100% Management is competent at running the business.
✔ 100% Management hires people who fit in well here.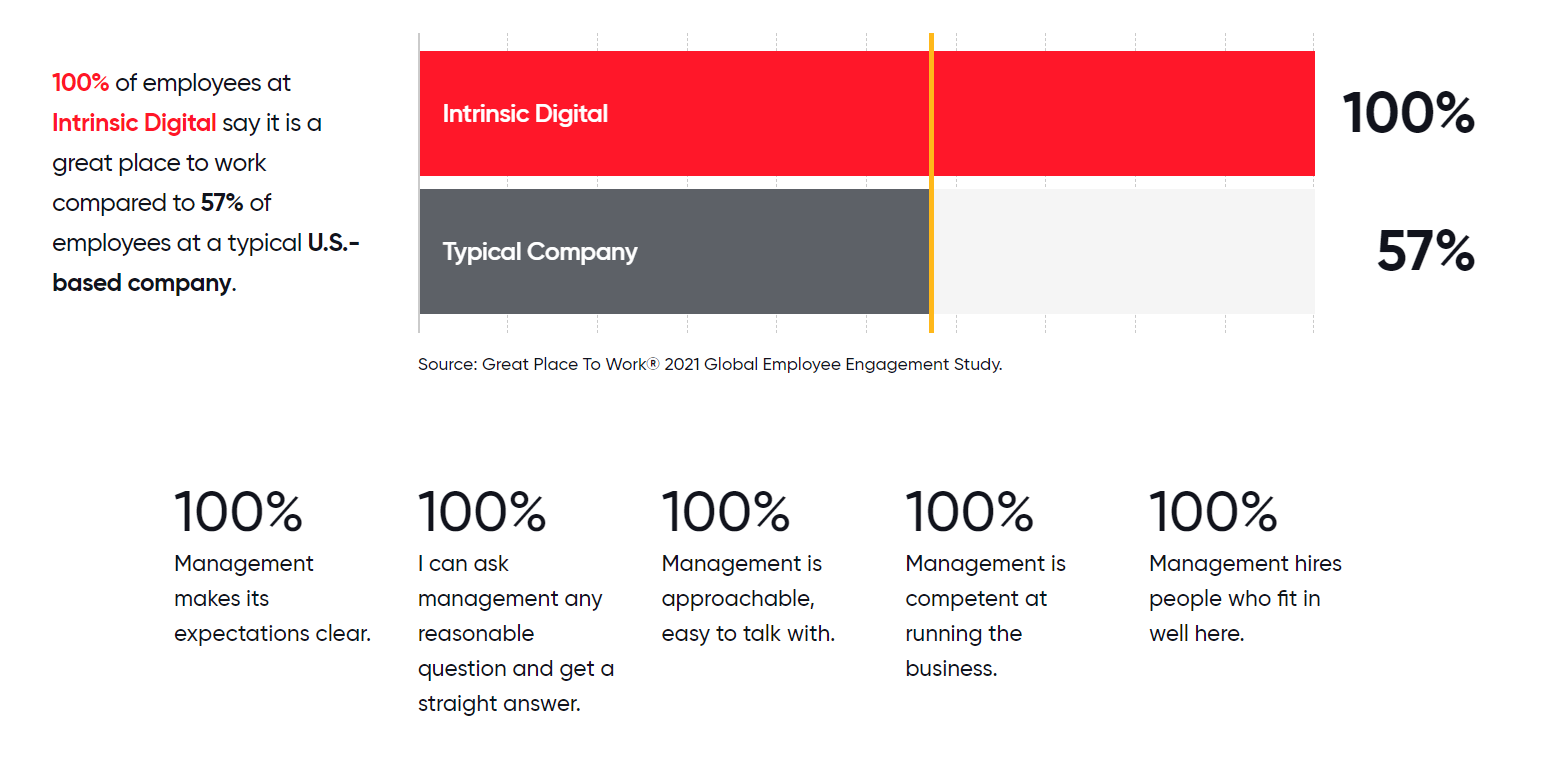 How is this possible in a remote company?
Reason #4: Culture Committee
We believe that having a positive culture in the workplace can dramatically enhance our employees' work ethic and quality of life in general.
The Culture Committee aims to foster a positive workplace culture and encourage employees to be supportive of one another. They help us stay focused on our Core Mission and Values and make sure they don't become just words on a page. They set expectations for how people work together and function together as a team. By sustaining an environment that encourages employees to be supportive and uplifting towards one another, the company can enhance the quality of life and work ethic of its employees.
Led by our Executive Assistant, Lori DiGirolamo, and HR Representative, Chris Bull, the Culture Committee consists of four volunteers who rotate on a quarterly basis. The volunteers for that quarter are responsible for helping coordinate monthly team events that encourage a positive culture, team bonding experience, and/or acts of service in our communities. The Culture Committee also runs "Core Awards" - which encourages our employees to vote for whichever team members exemplify that month's core value (see blog here where we discuss our five core values)!
Some of our culture committee events include:
1) Wellness Wednesday - On the last Wednesday of the month, employees were to log off an hour early, unplug, unwind, and relax doing an activity of their choosing.
Anya Davis used her time to donate two bags of clothes to the Goodwill while organizing her closet and freeing up some space.
Nicole Levin used her time to create a vision board or "mood book" for her children's upcoming play, "The Jungle Book."
Vincent Oliver enjoyed some outdoor time, hiking in the woods with his family (see below).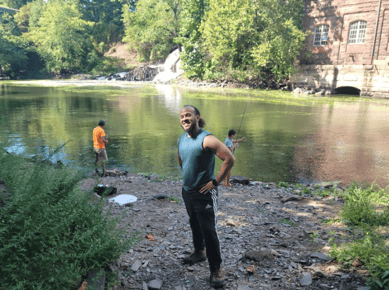 2) Team Pictionary - This fun, interactive game really put our virtual drawing skills to the test! Not to mention, it created a ton of laughs for everyone in the company! Can you guess the Valentine's Day gift, activity, and heart-throb below?
3) Limerick Writing Contest - In the spirit of St. Patrick's Day, the team was tasked to write an Intrinsic Digital-inspired limerick. Oh, and of course, we gave everyone leprechaun names to celebrate the occasion!
Winner - Kaitlyn Tarralo aka Vivid Rainbow McBagpipe
It's time to set up a campaign
On the budget sheet I add the name
It's set up as a flight
The details look right
Now only seven steps remain



Runner Up - Regan Jennings aka Kelly Green McSneezy
Intrinsic is full of good friends
Working here the fun never ends
The teams create the thrills
While I pay the bills
And Matthew gets a pool in the end


4) DIY Vision boards - With the start of a new year, we hosted a Vision Board hour, where the team watched a video to learn about the benefits of creating a board, and how to find inspiration to achieve everything you want to in not just this coming year, but in whichever timeline of their choosing! Some samples of our employee's amazing vision boards: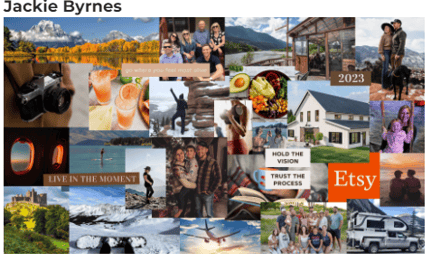 Thanks to the efforts of the Culture Committee, I feel confident that our team is in good hands when it comes to staying engaged and content. Their dedication to promoting a positive and supportive environment has brought a sense of camaraderie that I always look forward to experiencing at work. I'm excited to see what new ideas they'll bring to the table in the future!